Chicken Bombs with Mushrooms: An Unusual, Easy and Fast Cooking Method
Crisp in combination with tender juicy meat, complemented by mushroom stuffing and an unusual appearance - these are what distinguishes bombs from other chicken dishes. There is nothing difficult in preparation, but the result is excellent.
Bombing Ingredients:
chicken fillet - 500 g;
fresh mushrooms - 300 g;
cheese - 70 g;
cream - 3 tbsp .;
onion - 1 head;
salt and pepper to taste;
vegetable oil - for lubrication and roasting.
Preparation
Dice the mushrooms, fry them slightly in vegetable oil, add chopped onion, salt and pepper. To a little cooled mushrooms add grated cheese and cream, and then stir.
Beat off the chicken fillet, lay out the stuffing on it and form bombs. Wrap the meat in pre-oiled foil and send it to an oven preheated to 200 C for 40 minutes.
Carefully remove the foil and re-send the bombs to the oven to make them brown. For this 5-10 minutes is enough. Before serving, sprinkle juicy balls with greens. Such bombs are good both hot and cold.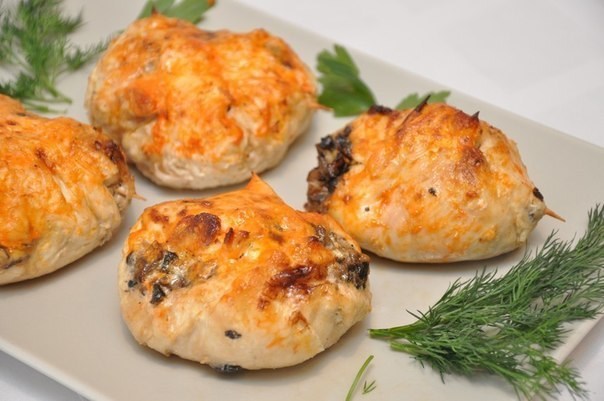 Related News
Flower pot with automatic watering
The paper model of the Bee-Do Minion of Despicable Me mf
The whole tree of happiness: how to care
Facial plastic surgery: pros and cons of customers' eyes
Crochet knitting glove basics (basic course)
A heart with your own hands as a gift for Valentine's Day
How to make shoes not slippery at home
Pocket stove