Wooden skyscrapers could be the future for cities | The Economist
How to Make Wood Used in Construction Last Longer
Steps
Understanding the cause of wood failure
Learn about the causes of wood to fail to perform its function.

There are basically four causes of wood failure:

Structural failure due to poor design or wood selection.

Choose a material that is strong and sound enough for the application. The Wood Building Products Association publishes tables for use in determining the load bearing rating of structural lumber for spans between supports for joists and other structural applications. This information will help you select the best type of lumber and size it correctly for building purposes.
Look for loose knots, splits, warping, cracking, and other visible signs of damage in each piece of lumber you use.
Be aware that thecrownor curve of a structural member such as a floor joist or ceiling joist should beup, so that if the board should sag, it will become flatter, as opposed to becoming morebowed.

Structural damage to the lumber in installation.

Make sure you do not split or crack wood when installing it. Keep fasteners as far from the edge or end of the board as possible to decrease the chance of the board splitting.
Use large/long enough fasteners to fully penetrate the lumber being nailed and to embed sufficiently in the supporting lumber to join the two pieces solidly.
Use mechanical connections when nailing or screwing will not support the lumber. Simpson products manufacture engineered connectors for almost any connecting application. Other manufacturers also offer these, including joist hangers, hurricane clips, straps, and connectors.
Use adhesives where it is practical. Strong adhesives can keep wood connections stationary to prevent fastener failure, and are often used as the sole connection product.

Damage due to rot, decay, or insect damage.

Use chemically treated wood where needed. This product is treated to resist insects, fungi, and other environmental factors that can destroy wood.
Pay attention to ends of lumber, especially when the end can be exposed to moisture. An example would be an exterior door frame, which may be exposed to a blowing rain. These frequently begin torot outat the bottom if the bottom and inside surface isn't primed before installation.
Caulk or seal any lumber that may be exposed to weather.

Weathering is caused by environmental factors, particularly a cycle of being wet and then drying, which can cause wood grain to swell and then shrink, leading to cracking and splitting and the general deterioration of the wood.

Preventing exposure to the elements where possible is the best protection against weathering.
Painting exposed wood with a protective coating, sealant, or paint is effective for prevention of weathering, but requires routine repainting and maintenance.

Use the best material you can find for your project.

Chemically treated lumber has the benefit of pesticides and fungicides that are introduced into the wood itself to protect it from these destructive organisms. Here are some treated wood options and some natural alternatives.

CCA treated wood contains copper chlorinated arsenic, and will prevent damage from termites and other wood consuming insects in most conditions, depending on the amount of treatment and exposure to water which may leech the chemicals out over a period of time. This lumber is usually labeled for its recommended use, such asabove groundor below grade.
Naturally insect and moisture resistant woods. These may contain resinous sap which makes the wood waterproof, or in woods like cedar, redwood, juniper, or cypress, the oils contained in the wood is insect repellent itself.
Dense, tight-grained woods like teak or ipe (pronounced "ee-pay") have a cellular structure that simply won't allow water or insects to penetrate it.

Consider non-wood alternative products for areas of special concern.

You may find a synthetic material that is made from recycled plastics a better choice for locations where natural lumber will require periodic maintenance to keep in good condition. Here are other possibilities to consider:

Galvanized metal can and is used for framing and other structural applications, and is insect proof and corrosion resistant.
Cementitious board products like Hardy siding and dimensional material is also insect and moisture proof, and also will not burn.

Install the lumber so that it has minimal exposure to the elements.

This can be accomplished by using plastic sheathing or coatings to protect the wood if it isn't inside a dry structure.

Use a moisture resistant barrier like Tyvek House Wrap or polyethylene sheeting to cover the wood where it will be covered by a veneer or siding, such as in an exterior wall.
Paint the wood with a waterproofing sealer like Thompson's Water seal, or an oil based enamel undercoat to keep water out of the wood.

Keep wood dry during construction.Installing wet wood in an area with little or no ventilation will increase the likelihood it will rot. Normally, lumber sold for construction iskiln driedto less than 12% moisture. Keeping the wood stored in a dry location will maintain the low moisture content until the area it is used in isdried in.

Make sure the wood is dry before painting if you plan to paint it.Painting wood with a high moisture content will trap that moisture in the wood, and can contribute to rot in the future. Damp wood will also prevent the paint from bonding and can cause it to peel and blister.

Use fasteners correctly when building.

Driving nails too deep into a board can create a

pocket

for water to soak in. Here are other things to take note of:

Use the correct fastener for the wood and the application.

For dry locations where a strong connection is required, full head cement coated nails are recommended.
For woods like cedar and juniper, bronze, stainless, or aluminum nails should be used, as other nails will react with the oils in the wood.
For exposed fasteners, such as a fence or deck, hot dipped galvanized steel nails may be used in pine lumber. You may choose corrosion resistant coated or stainless steel screws instead.
Adhesives offer an alternative where mechanical fasteners are not desirable. There are a number of interior and exterior grade construction adhesives available, including water resistant and waterproof products, depending on your needs.

Caulk, prime, and paint boards that are exposed to the weather.This will require maintenance, but will help make sure your wood project lasts for a long, long time.
Community Q&A
Ask a Question
200 characters left
Include your email address to get a message when this question is answered.
Use the best material you can afford and that is available for your project. It may cost more money up front, but the cost will be less than future repairs and maintenance.
Fasten all joints tightly and solidly. No matter how well you seal your project, if the fasteners yield, moisture or insects may find a path into the wood to destroy it.
Perform periodic maintenance faithfully. Retreating for termites where needed, repainting, or repairing a roof will help keep your project sound and trouble free.
Warnings
Chemically treated woods contain toxic material, handle them and dispose of waste materials responsibly.
Use protective gear when building, such as safety glasses, gloves, and breathing protection when needed.
Video: How to make Laminated Wood Beams {www downloadshiva com}
How to Make Wood Used in Construction Last Longer images
2019 year - How to Make Wood Used in Construction Last Longer pictures
How to Make Wood Used in Construction Last Longer forecast photo
How to Make Wood Used in Construction Last Longer pictures
How to Make Wood Used in Construction Last Longer new pics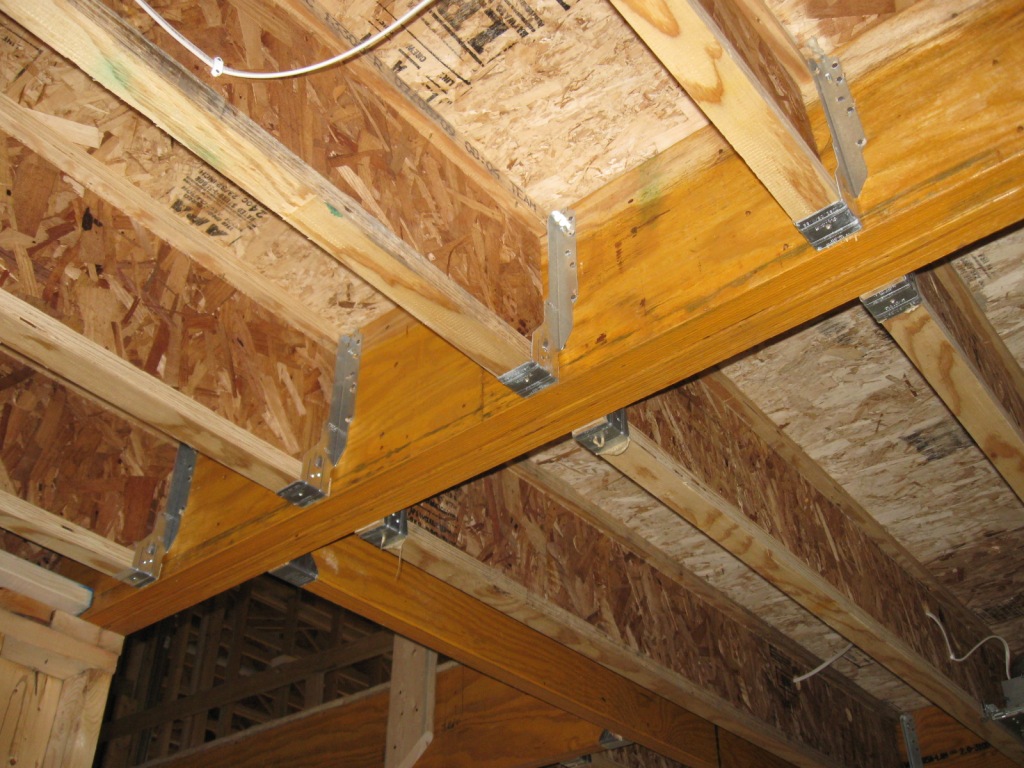 images How to Make Wood Used in Construction Last Longer
Watch How to Make Wood Used in Construction Last Longer video
Forum on this topic: How to Make Wood Used in Construction , how-to-make-wood-used-in-construction/ , how-to-make-wood-used-in-construction/
Related News
How to Connect a Microphone to a Computer
5 Signs You Might Already Be At The Right Weight For Your Body
How to Make Antipasto
How 10 Fashion Girls Wear Pink Lipstick (Without LookingPrissy)
20 Sexy Long Sleeve Bodysuits That Will Make Layering This Winter aCinch
15 Signs Your Relationship Is Healthy
Monica Lewinsky: I would apologize to the Clintons
7 Things Early Menopause Means For Your Health
15 Things Older Women Should Know About Hair
How to Buy from Yard Sales
How Sex Memes Helped Me After a Breakup
5 Hairstyles That Look Way Better on Dirty Hair
Date: 10.12.2018, 18:09 / Views: 63561
---