Dangers of Propofol Medical Course
Propofol
What Is Propofol (Diprivan)?
Propofol is the generic name for Diprivan, which is a prescription, injectable drug.
It's an anesthetic used to put people to sleep before surgery. It's also given for sedation in hospital intensive care units (ICUs).
Propofol was first approved by the Food and Drug Administration (FDA) in 1989, and is sold as Diprivan by Fresenius Kabi USA.
The deaths of two celebrities, Michael Jackson and Joan Rivers, have been linked to misuse or complications of propofol.
Propofol should only be administered to you in a healthcare setting by trained healthcare workers who can determine your proper dosage, support your breathing with supplemental oxygen or a mechanical ventilator if necessary, and monitor other vital signs while you are sedated.
Pregnancy and Propofol
Propofol is classified by the FDA as a Category B drug for pregnancy. This means that it is not known to cause harm to an unborn baby or fetus.
Regardless, you should always tell your doctor if you are pregnant or plan to become pregnant before taking this medication.
Propofol Warnings
People who are allergic to eggs or soy should not take propofol. If you are planning to undergo a surgical procedure, be sure to discuss any drug allergies or concerns with your doctor.
If you have any of the following, tell your doctor before being given propofol:
Propofol Side Effects
Common Side Effects of Propofol
Common side effects of propofol include:
High triglycerides (because of the potential for hypertriglyceridemia, serum triglyceride levels should be obtained prior to initiation of therapy and every 3 to 7 days thereafter in patients who will be on propofol for more than 48 hours)
Rash
Itching
Serious Side Effects and Reactions
The following are serious effects that may occur when given propofol:
Irritation of the skin and veins where the drug was injected
Breathing suppression, or trouble breathing
Lung dysfunction, such as a drop in pH (respiratory acidosis) or development of ventilator failure
A severe allergic reaction, causing swelling of the tongue and uvula, throat closing up, red and swollen eyes, severe rash (hives)
A rare and usually deadly condition known as propofol infusion syndrome, where kidneys fail, muscles breakdown, high levels of proteins in the blood, and the heart stops working properly
Slow heartbeat, "flatlining"; of the heartbeat (asystole), or heart attack
Low blood pressure
Unintentional movement of the muscles or severe spasms where the spine curls backwards with the head towards the heels
Seizures
Inflammation of the pancreas (pancreatitis)
Low count of granulocytes in the blood (granulocytopenia)
Low count of clotting cells (thrombocytopenia) or more blood clotting than usual (thrombosis)
Chills, fever, or body aches
Propofol Interactions
It's always important to tell your doctor and pharmacist about all of your treatments, including over-the-counter medications; vitamins, nutritional shakes, protein powders, and other supplements; herbal treatments or other alternative medicines; and any illegal or recreational drugs.
The following drugs are known to interact with propofol:
Propofol and Alcohol
Patients who know that they will be receiving propofol should avoid drinking beforehand because together they decrease breathing, dull mental responses and awareness, and can make movement more difficult.
Propofol and Grapefruit Juice
While propofol and grapefruit juice are both broken down in the liver, they are broken down through different pathways. Therefore, it is unlikely that an interaction would occur.
Propofol and Other Interactions
If you are taking sodium oxybate (Xyrem), which is used to treat daytime sleepiness and some kinds of muscle problems, you should not be given propofol.
Propofol Dosage
Propofol is only available as an injection for intravenous use, and is only administered by specially trained healthcare professionals such as anesthesiologists and critical-care nurses.
It comes in premixed vials of 20 milliliters (mL), 50 mL, and 100 mL.
Video: The power of propofol
Propofol images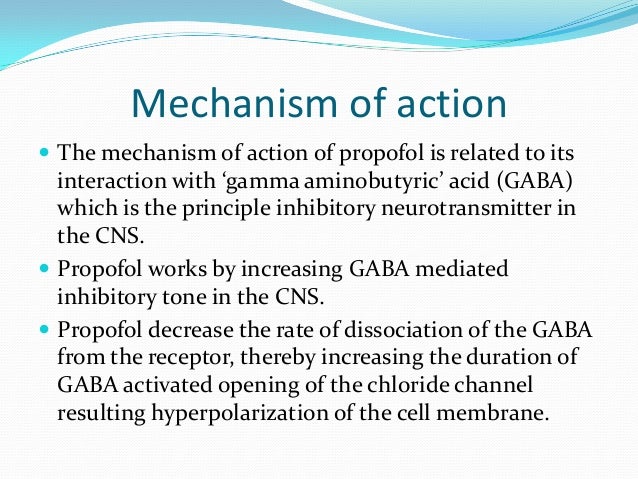 2019 year - Propofol pictures
Propofol recommend photo
Propofol foto
Propofol new photo
images Propofol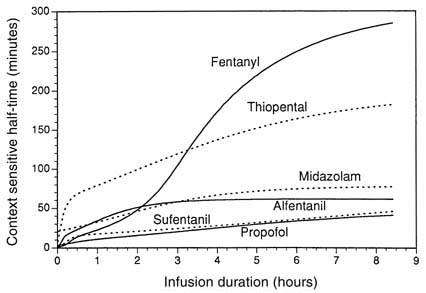 Watch Propofol video
Communication on this topic: Propofol, propofol/ , propofol/
Related News
How can we spice up the man-on-top position
5 restaurant meals worse than fast-food
How Many Bras Do I Need
How to Install a Walk in Shower Seat
How to Hit a Normal Pitch Shot
Home Scents We Love Freshen Up Your Space With These GreatBuys
How to Become a Traveling Nurse
Just Half of Nursing Home Staff Getting Flu Vaccine
Dear Men, Please Stop Saying Unsolicited, Insensitive Things to Pregnant Women
How to Avoid Overfeeding Your Cat
How to Make a Massie Block Roleplaying Blog
Dior Staged A 1960s Protest Down Its Fall 2019 Runway
Unconventional Ways To Wear A Scarf
Date: 05.12.2018, 17:11 / Views: 65594
---